IOU has a team of highly qualified teachers who will be recording online lessons for the students. These online classes will give the students access to some of the best teachers and a chance to learn through latest teaching methods. In addition IOU has interviewed and selected 15 degree certified and 5 uncertified teachers to act as on-ground facilitators to help the students through the lessons. For the effective implementation of the program the facilitators will be provided with funding by the MoBSE. Furthermore the facilitators would be led and specially trained during each semester of the one year program to effectively assist in achieving the goals of the program by IOU's professionally trained staff with up to 30 years of American teaching experience.
The Islamic Online University Co. Ltd. would also provide online access to its certificate (one year) and diploma (2 years) in Education for the 5 uncertified facilitators/TAs to study on their own time. Consequently the numbers of "uncertified" trained TA's should drastically increase by the second year of the program when the numbers of participating Madrasahs from the other regions would quadruple and the certified (with degrees) TA's would be insufficient to cover the demand – in shaa Allah.
IOU will also provide support for supervision and monitoring of TA instruction of the Intensive English program in all the Madrasahs involved in the pilot project throughout the full term (4 semesters) of the course.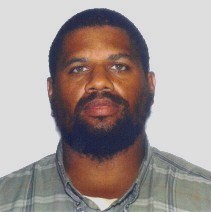 Abdullah Wali-Uddin
Abdullah Wali-Uddin is a native speaker of English from the United States. He has been teaching for approximately 16 years. He is currently living and working in Saudi Arabia as a teacher of English as a foreign language.
He is also a post graduate student in the Masters of Islamic Studies English program at the American Open University located in Farifax, Virginia. My hobbies include studying the Islamic sciences and spending time with the family.
Hafsa Dean Thompson
Hafsa Dean Thompson reverted to Islaam at the age of 17.
She obtained her BA Honours in Islamic Studies from the American Open University and AIU, has since become one of the leading knowledgeable female speakers in North America. Life coach and women's empowerment, self-development educator. She is a community Counselor and has worked for AJYAL for Youth Development. Home Schooling Facilitator. English as a Second Language Teacher and Tutor – 1997-present. Teacher and Lecturer at local Musallahs and Masjids 2001-present. Community Liaison Support person 1999-present. Administrator – Muslim School, Richmond BC
Currently she teaches weekly courses of Aqeedah, Fiqh and Tazkiyah to Muslim women in Vancouver
Co-founder of the BCMA Al Sakeenah New and Revived Muslim program, Richmond BC.
Western Canadian Representative for Islamic Online .Certification in Community Counseling- 2009- 2013
Keynote speaker at UBC, SFU, University of Victoria, University of Northern BC, ISNA Mississauga and Ottawa and Being ME Vancouver.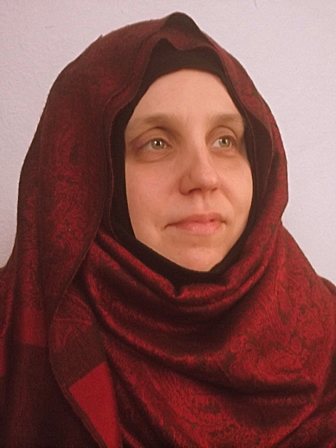 Umm Adam
Umm Adam is of Czech origin. She lived for over two years in UK before moving to Canada where she currently resides. She is a co-founder of Islamic Community of Czech Sisters and a board member of PROislam o.s. She is a holder of TEFL and English for Young Learners Certification. Umm Adam has extensive English as a second language teaching experience in a public and private sectors. She was a principal of Al Firdaus language school. Currently, Umm Adam works as a content editor for the Islamic Online University while in her final year of BA in Islamic Studies.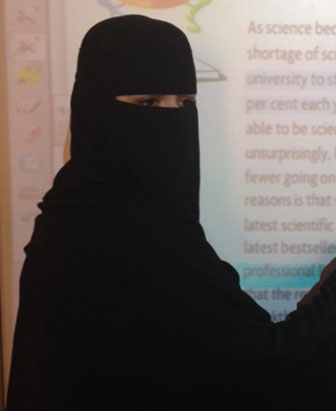 Sahar Zain Agha
Sahar Zain Agha was born and raised in Riyadh, KSA. She holds Bachelors degree in Accounting and Economics, University Of Karachi ( 2001).
She also was rewared with a TEFL/TESOL certificate from LCC, Irvine California( 2010). She has also completed CELTA ( Certificate in English Language Teaching to Adult ) ,Cambridge University (2011) and currently is a candidate of Masters in English Language and Linguistics, from University of Karachi, Pakistan.
She has been teaching English as a foreign language for 5 years; first at the world's largest women-only university , PNU ( Princess Nora university),and now at KSU ( King Saud University) ,Riyadh , KSA
Safiyyah Leeder
Safiyyah Leeder is a native English speaker from Australia. She is 25 years old and has graduated with a Bachelor of Arts in English Literature and Composition. She has also completed Cambridge University's CELTA course. She has experience teaching English as a second language to both adults and children. She is currently living in Jordan, where she works for an international educational publishing house. Her main role involves writing and editing ESL curriculum. Safiyyah's favourite hobby is reading and she enjoys spending time with her family.